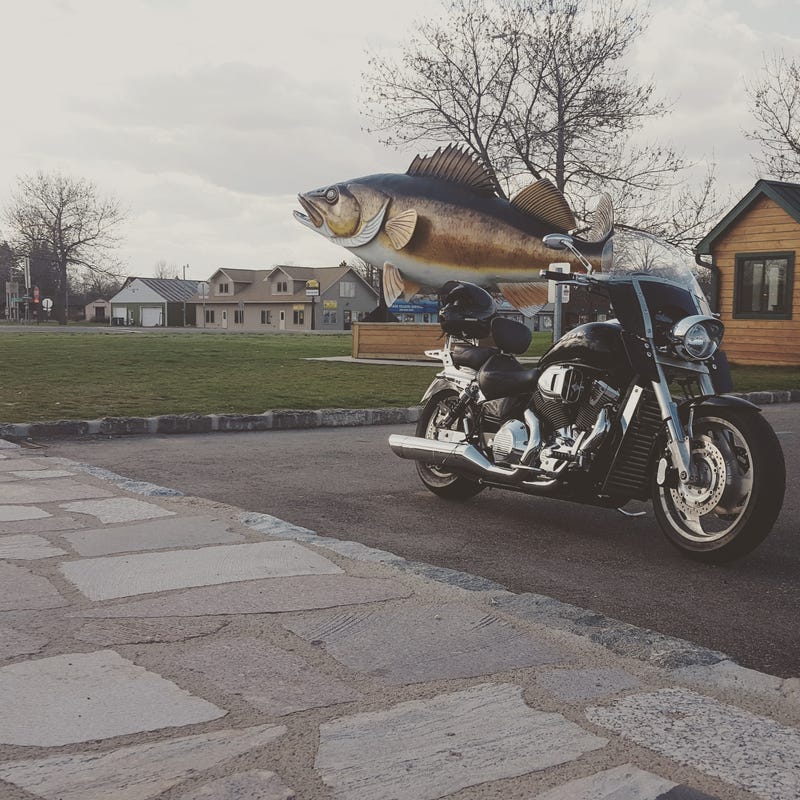 Now that the bike is all back together my riding season has begun in earnest I wanted a good test for my new Mustang seat and backrest. I also had an opportunity to duck out of work a little early, so I thought I'd try to ride around Mille Lacs Lake, which is the second largest inland lake in Minnesota. Round trip the ride is around 230 miles.
Of course, I fought traffic for the first 4o miles as I was leaving the Twin Cities. By the time I made it to Garrison, MN it was already 6 pm. I had no desire to ride in the dark and cold, so I aborted my route and headed home. Got home just before sunset. Not bad for a Monday night.
I went from Garrison, MN to my house, 103 miles, with no stops. I could never have done that on the factory seat. The Mustang seat and backrest was worth every penny I paid for it. Most of the ride was 4-lane highway. I have a Vista Cruise so I could lock the throttle, lean back, rest one hand on the bars, and cruise along happily at 75 mph. It was fantastic.

I was considering putting Shinko tires on when I was researching this summer. The bike had a 200/60/16 Dunlop on it when I bought it. I was going to go back to stock size (180/65/16) and get Shinkos. My buddy talked me into going with Metzlers (all I've ever bought previously) and getting a 200 rear. He was right. It looks fantastic tucked up under the fender. Shout out to RideMN for the hat (rideMNshop.com)
I plan to keep putting stuff like this up when I go on interesting rides. How can I make these better? Is there anything you would like to see? Let me know in the comments.
My Instagram for more bike pics: @sheffib32